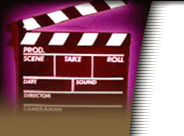 ---
Copyright 2001-2005, Viodi, LLC
Index of 2005 Viodi View Issues
December 21st, 2005 Issue

December 7th, 2005 Issue

---

November 28th, 2005 Issue

---

November 9th, 2005 Issue

---

October 28th, 2005 Issue

---

October 14th, 2005 Issue

---

September 28th, 2005 Issue

---

September 14th, 2005 Issue

---

August 31st, 2005 Issue

---

August 17th, 2005 Issue

---

August 3rd, 2005 Issue

---

July 20th Viodi View Issue

---

July 6th, 2005 Issue

---


Click Here to View Mary Coller Interview


Thanks to Packet8 for powering this video.

---


Thanks to Packet8 for powering this video.

---

Click to Watch Video


Thanks to Packet8 for powering this video.

---


Fiber to the Washing Machine
Click Here to Watch the Video


Click to Hear Bruce Eisen Interview


Thanks to Packet8 for powering this video.

---
Viodi View Subscribe
Reach The
Independent Telcos
Viodi offers a number of ways for a product or service supplier to reach the influencers and decision makers within the independent telcos. With a base of over 3,400 subscribers, approximately half of whom are employed either directly by independent telcos or their Engineering firms, the Viodi View is an unique way to get your message out to this important audience.
In addition to the Viodi View, Viodi has a number of unique promotional opportunities associated with conferences, educational recordings and event coverage. Viodi's content, in the form of video, audio and publications, are available as well on a licensed basis.
For information as to how Viodi might be able to incorporate your corporate message into these offerings, please contact us at [email protected].
In the meantime, please enjoy some of the videos produced for the Viodi View in the 2nd half of 2005.
---